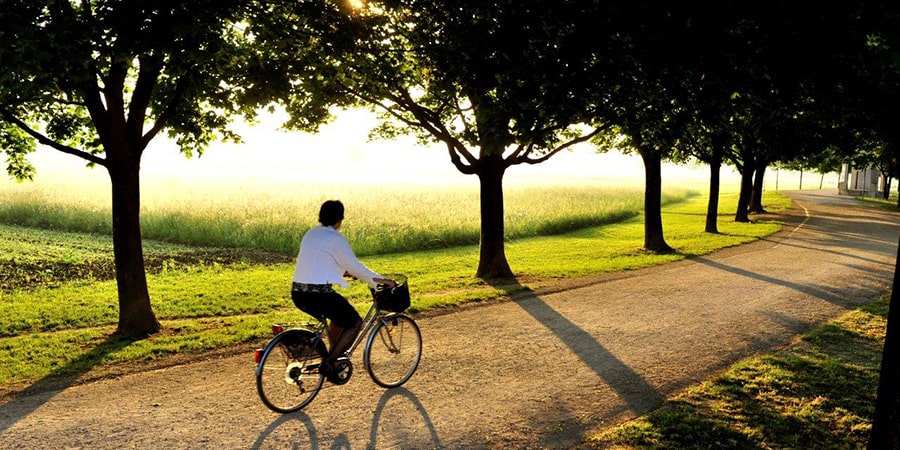 Both its residents and numerous visitors perceive Ljubljana as a city built on a human scale. Despite the fact that it ranks among the mid-sized European cities, it has preserved its small-town friendliness and, at the same time, it has everything that all the larger capitals have. In the winter its dreamy central European character prevails, while the summer brings out its relaxed Mediterranean feel.
TOP SEVEN REASONS TO VISIT LJUBLJANA
1) Ljubljana is considered to be the hidden gem of Europe

Numerous visitors describe Ljubljana as a hidden gem of Europe. Its picturesque image has been marked by different historical periods, and mostly by the opus of the world-famous architect, Jože Plečnik. Discover the city's main attractions and use the Ljubljana Card to get a range of discounts when you visit them.
2) Ljubljana is a city with a green soul

Ljubljana, the European Green Capital 2016, is a city with a green soul and a sustainable vision of development. It boasts excellently preserved green spaces and nature even in the heart of the city centre. It also offers several experiences that are difficult to imagine anywhere else. Explore the city by bike and discover its centre from the unique perspective of a paddle-board on the Ljubljanica River.
3) Treat yourselves to a romantic getaway

Ljubljana has love written in its name, which sounds similar to the Slovenian word "ljubljena" (beloved). The soul of the city is the Ljubljanica River, crossed by picturesque bridges. People still take time to sit in the outdoor cafés. The picturesque scene for your experiences is complemented by the ancient castle reigning on the hill above Ljubljana, the city's symbolic dragons, and numerous romantic stories.
4) Enjoy the local cuisine

In recent years, Ljubljana has experienced a true culinary boom. Visit the Open Kitchen (Odprta kuhna) to feel its lively pulse. Renowned master chefs, restaurants and local dishes from the Taste Ljubljana project are becoming increasingly recognised worldwide. The highest-rated restaurants, selected by local experts, can be identified by the Ljubljana Quality Mark they display.
5) A lively cultural capital with numerous interesting festivals

Ljubljana is a creative city, where culture is basically the way of life. It hosts numerous festivals of various genres, from one of the oldest European summer festivals to well-established festivals of jazz, world music and street theatre. There are also numerous alternative events, particularly at the famous Metelkova alternative culture centre.
6) Discover the Ljubljana region

When visiting Ljubljana, don't just enjoy the city. Go off the beaten path and experience the real Slovenia. The area surrounding Ljubljana with various attractions of the Ljubljana region is the right choice for a relaxed and active vacation in a pleasant natural environment.
7) Experience Slovenia on day trips from Ljubljana

Ljubljana is the best starting point to explore Slovenia. On visitljubljana.com website, you can book several day trips with transfers from Ljubljana. Visit the country's most famous attractions such as Bled and the Postojna Cave, discover natural beauty or join in with unforgettable organized experiences.
BASIC INFORMATION ON LJUBLJANA
The capital of the Republic of Slovenia (Slovenia has been a European Union member since 2004.)
Area: 275 km2
Population: 292,988
Average temperature in January: 4.8 °C
Average temperature in June: 22.3 °C
Currency: The official currency of Slovenia as a European Union member state is the EURO (€).
Voltage: Slovenia operates on 220V single-phase. Slovenian plugs have two pins.
Drinking water: Ljubljana is a city which can be proud of its clean drinking water. In Ljubljana you can drink clean water out of more than 37 drinking water fountains. Also elsewhere in Slovenia, tap water is of good quality and suitable for drinking.
Internet access: Wireless internet access is available from the majority of hotels in Ljubljana, in most cases free of charge. Free wireless internet access is also offered by a large number of the city's cafés and bars. Several public internet access points are available to those travelling without a computer or an internet-capable mobile phone.
PLACES TO STAY
We believe you will enjoy our city and the hospitality of its residents. Ljubljana, green at heart, welcomes you with open arms.