Become a Partner
Velo-city: Where cities & regions discover the latest cycling innovations.
Velo-city is a place where public authorities, advocates, urban planners, engineers, architects and researchers can join forces with business and industry representatives to bring better cycling to our cities. The Velo-city exhibition introduces cities and regions to the latest solutions to make their streets ready for cyclists.
Key Figures
26%
from Public Sector/Authority
Whether you work in street and traffic infrastructure, ITS and bike counters, bike-sharing and micro mobility, bicycle manufacturing, road safety, bicycle equipment, consultancy, urban planning and civil engineering, bicycle tourism or energy: Velo-city is the place to position your company.
Maximise your brand visibility
Showcase your solution
Connect with decision-makers
Generate new sales leads
Network with industry professionals
Develop new partnerships
If you are interested in connecting with Velo-city's unique target audience as an exhibitor, or working with us as a sponsor, you can download our Partnership Opportunities brochure here, or contact us directly here: secretariat@velo-city2022.com
We look forward to having you on-board for Velo-city 2022.
Your Velo-city Ljubljana team
Hear what exhibitors say about Velo-city

"Velo-city has been an unmissable event for Eco-Counter for more than 10 years. It's where we can meet with the most involved international players in the development of active transportation, and have the opportunity to build long-lasting partnerships. This is the perfect moment for us to discuss projects developed by committed and inspiring people in pursuit of active mobility, that has been the core of Eco-Counter's business for 20 years."
Laurent Guennoc, Export Manager at Eco-Counter

"Velo-City 2021 was a great opportunity for Qucit to reconnect with our partners after more than one and a half year of health restrictions. Overall, the conference is always an opportunity for us to soak up new cycling trends, expand our network, and promote Qucit to an international audience. This is why we will repeat the experience by participating in Velo-City 2022!"
Léa Marty, Public Affairs Officer at Qucit

"Velo-city is the global meeting place for the cycling community, who come together to share, learn and be inspired. Exhibiting at Velo-city provides the perfect platform to connect into this community, raise awareness of your offering and build networks. We highly recommend it!"
Irene McAleese, Co-Founder & Director at See.Sense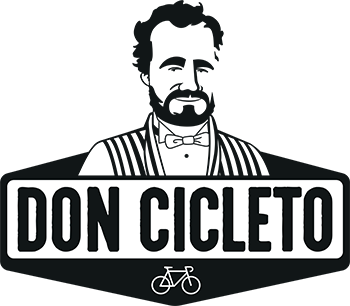 "For Don Cicleto, being back in Velo-city has meant being able to show the world our products and services, receive feedback from the market and initiate contact with potential clients and collaborators. It is a must-do stop during the year to meet incredible people around the world of the bicycle."
Pablo Rosa Casado, CEO at Don Cicleto

"Velo-city is an event that brings together all kinds of different actors in mobility, but all have a common goal: that every citizen can cycle in town or between towns in a safe and pleasant way. The conference and invited speakers are more than interesting and the event is also a fantastic networking moment. A place where everyone can discuss good practices and where in our case, we can present our innovative solutions to make cycling mobility safer and cities more accessible. Looking forward to participating to the Velo-city 2022 edition!"
Pierre Coent, International Market Development at Zicla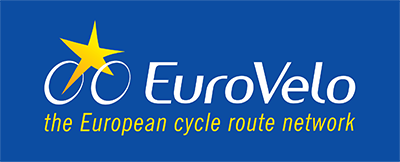 "The Velo-city conference provides the perfect platform to promote our work on developing EuroVelo, the European cycle route network, to the wider cycling community. It really is unique in terms of attracting such a large number of delegates from across Europe (and beyond!) on an annual basis. We always come away with lots of useful contacts."
Ed Lancaster, EuroVelo Director at the European Cyclists' Federation

"The Velo-city conference offers us an outstanding moment of exposure to policy makers from around the world. It's also a fantastic networking moment, both internationally and for our network internally. I think Velo-city is without doubt our annual highlight!"
Lucas Harms, Managing Director at the Dutch Cycling Embassy
Gallery